Behind the Scenes
A blog featuring, an exclusive look
at the behind the scenes misadventures,
of a 30-something mystery author.
In this show, I'm going to come clean about why I've trademarking my podcast name. Honestly, this isn't the first time I considered discussing it. The last time I chickened out. Also, I will discuss the books I published this year and my mixed feelings about using Advanced Reader Services. And I'm going to come out of the closet as a book cover designer.
read more
Loving the Behind The Scenes Blog? Sign Up for Updates... It's Free!
Sign up to my newsletter for author updates, mystery novel release details, free short stories and offers.
Enter your first name and email address, then click "YES, SIGN ME UP!"
Hello!
I'm Amelia. I'm the author of Suspicion, the first book in the James Lalonde Mystery Series, the host of
The Authorpreneur Podcast
™️ and the
Mystery Novel Nerd Podcast
. I help aspiring authors just like you to write and market their books so that they can, create their dream business, build their author platform, and be creatively independent. Right now, I'm editing book two in the
James Lalonde Mystery series
.
Support the Podcast!
Have you found the blog and podcast useful? Wish you could buy the host, Amelia D. Hay, a cup of coffee? Now, thanks to Buy Me a Coffee you can!
Looking for something?
FAQ's On Writing
Tools I Love + Use
The following recommended tools contain affiliate links.

I've been using Blubrry to host the Authorpreneur Podcast since 2018.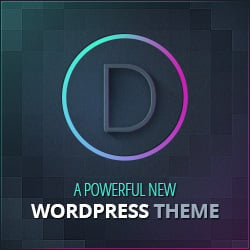 I've been a proud Divi Theme user since 2015.

A great website host for WordPresss sites and Divi Theme users.

A great writing tool that I've been using since 2014 or possibly earlier.
A course that I use and recommend that helps you get the most out of Scrivener.
Privacy & Cookies: This site uses cookies. By continuing to use this website, you agree to their use.
To find out more, including how to control cookies, see here:
Privacy Policy